At your service since 1986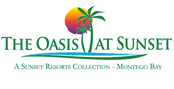 Group Promotions are more than just a hotel sales and marketing company. With their help, we've become one of the best hotels in the Caribbean, winning another Trip Advisor award this year. We wouldn't work with anyone else.
Mark Adams, CEO, Coconut Bay Beach Resort & Spa


Group Promotions have consistently increased our sales across both the UK and Europe. They are more than just a sales team to us, their solutions help us underpin our entire organisation and transformed our guest experience. They understand the challenges we face. It's a true partnership and I wouldn't hesitate to recommend them.
Randy Russel Couples VP, Sales & Marketing, Couples Resorts


Professional at all times and always one step ahead, Group Promotions experience has resulted in consistently strong marketing and sales growth for our business. Their understanding of the travel industry and our company's branding ensured great results and a highly successful partnership.
Duncan Macarthur, Director, Royal Westmoreland