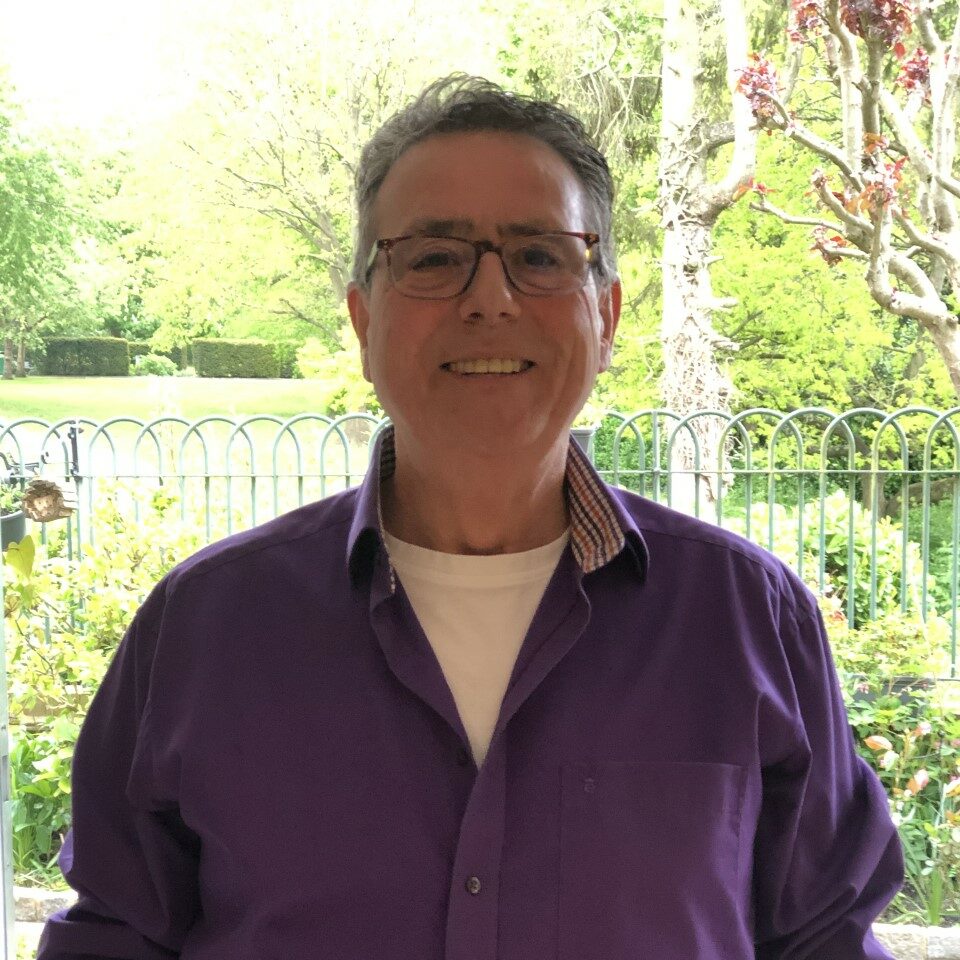 Tom McNamara
President/Founder
Tom founded Group Promotions in 1986. Outside of his love for hotels and hoteliers, his lifelong passion has been in Theatre and Music. From an early age at school in Ireland, Tom appeared in many stage shows and musicals and has sung professionally with bands in many countries. He regularly attends West End shows and premieres and has maintained an active interest in drama throughout his life. A keen walker, Tom also enjoys Cycling but insists that he is 'a fair-weather cyclist' … rather than a committed one.! Tom's other great love is reading and writing, having excelled at English studies in his college years, he is still resolutely committed to the joy of holding a hard copy book rather than relinquishing his passion to on-line form so far. Tom enjoys creative cooking for friends and family and as a 'passionate amateur' has mastered an interesting variety of dishes from around the World, during his travels over the last 40 plus years.
Gary McNamara
Company Director
Gary joined the family business straight from university in 2004. In 2011 he was invited to become a Director. His primary focus is hotel growth through digital sales and marketing, including the development of bespoke software solutions through the in-house development team. Gary is very passionate about social responsibility and outside of the office plays an active part in his local community by volunteering as an on-call firefighter. He also volunteers for his local ambulance service responding to emergency situations and critical patient care. He has been known to enjoy an occasional beer with his friends too.
Emma Locke
Company Director
Emma joined Group Promotions in 1999 acting as Office Manager. In 2003, she was invited to become a Director. She assists Tom with the daily operations of Group Promotions with the primary focus on development and growth for the company. Emma is also a dedicated Sales & Marketing Director of some of our key hotel partners. Outside of the office, Emma enjoys traveling to different destinations around the world, enjoys nights out to the theatre, good cuisine, and socializing with friends and family.
Gemma Urso
Reservations Manager
Gemma has worked at Group Promotions since 2002 and is responsible for the operation of our hotel partner's UK and European Reservations and Weddings Department. She has a strong working relationship with the hotels, whilst working closely with the UK and European Tour Operators, Travel Agents, and hotel guests to ensure their needs are met.
Outside of the office, Gemma enjoys spending time with her family and friends, planning trips away, cooking and country walks with her dog.
Julie Lettis
Financial Controller
Julie joined Group Promotions in 2008, she has overall responsibility for Group Promotions financial Management. Julie is also responsible for credit control and receivables from Tour Operators, liaising with our hotel partners and processing funds accordingly. Julie is a dedicated member of our team. Outside of the office, Julie loves socializing and taking long walks with her dog.
Rosie Watts
Sales Manager
Rosie joined Group Promotions in 2012 as Reservations Executive. She became Sales Manager in 2017, her main role is managing the Sales & Marketing of some of our key hotel partners, including training our trade partners and consumers. Outside of the office, Rosie enjoys spending time with her daughter, friends, family, eating out, and traveling to different destinations around the world. Her favorite place she has traveled to is New Zealand.
Dani Tearle
Credit Controller
Dani joined Group Promotions full time in 2014. Dani works in credit control, where she liaises with our hotel partners, reservations team and tour operators to ensure payments are received in a timely manner. Outside of the office, Dani enjoying baking and is an accomplished cake decorator.
Mac Campbell
Account Director
Mac has had an association with Group Promotions for over twenty years initially as a Contracting Manager for Thomas Cook Signature and British Airways Holidays.
Subsequently he went on to work on some great projects including reviewing more than 1500 hotels worldwide for a major travel publication. As a Sales & Marketing Director on the hotel supplier side of our industry, he brings experience and understanding from both sides of the industry. He has notched up visits to a hundred countries immersing himself in different cultures and enjoying the local cuisines. Family, friends and conversation coupled with good food and a glass of wine or two are his favourite distractions from the 'rigours' of travel.
Megan Walsh
Account Director
Meg joined Group Promotions in October 2022, with a strong Caribbean background in the travel industry. As the Account Director for Coconut Bay & Serenity, she works closely with the UK & Irish Tour Operators, to develop and grow new partnerships, agent product knowledge, connectivity and marketing opportunities. With a passion for romance travel, she also provides support for destination wedding and honeymoon bookings. Having grown up in Mexico, she enjoys taco nights, churros, Latin dancing and visiting her friends and family across the pond.